Spatial design |Salone del Mobile | Milano | Masterly | CooLoo | Zero-waste
From September 5 to 11, 2021, FOKLAb will show the zero waste installation 'Room without a roof' during the Salone del Mobile in Milano on the rooftop of the Masterly – The Dutch in Milano.

The spatial and material experience 'room without a roof' questions the resources necessary to create moments of wonder. To define space on the rooftop of Palazzo Francesco Turati, the dynamics of textiles were fixed to freeze the moment and guide sightlines with vistas that encourage spatial and material interactions.

For the zero waste installation, textile waste was mined at construction sites and theaters, converting them into a valuable new resource. With the addition of an ecological coating the properties of old scaffolding nets, banners and flags were altered. Room without a roof' shows how a coating can go beyond aesthetics. Its application enriches the properties of the raw material underneath, adding strength, fixing shapes and patterns, while improving the acoustic performance.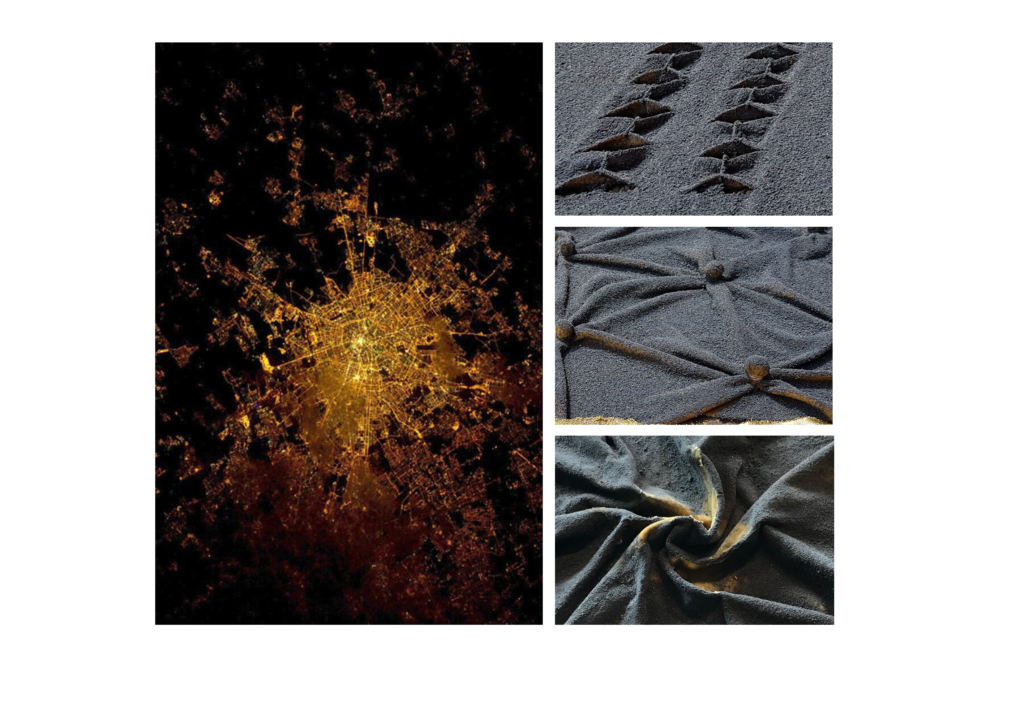 Ultimately, room without a roof will result in a new product for a flexible, post-covid working domain: a room divider as a circular conversation piece, light weight and with excellent acoustic properties.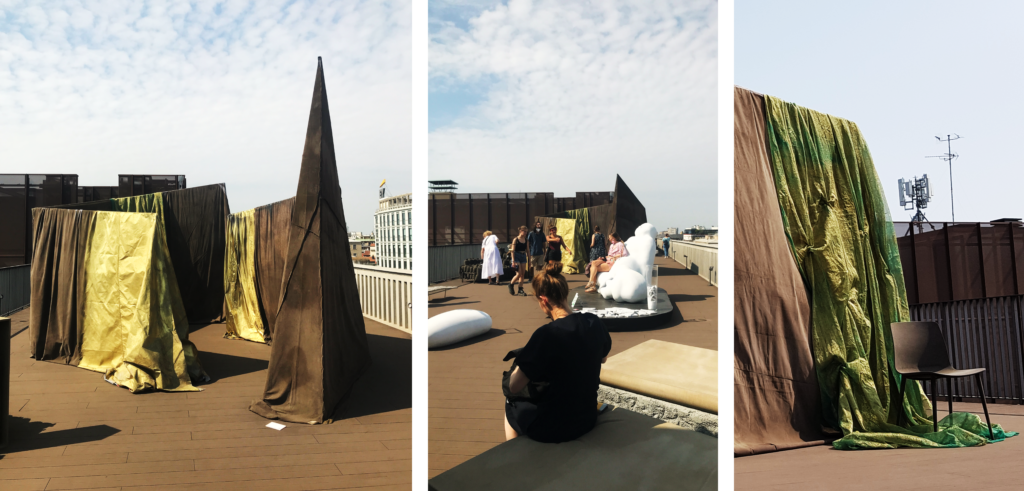 Collaborated with CooLoo for coating the textiles